Without a doubt, having a metal roof is an excellent measure to extend the useful life of an industrial building.
Its benefits are significant energy savings, durability, fire resistance, adequate internal temperature control, and a better visual appearance.
However, you must perform regular metal roofing maintenance to enjoy all these advantages.
Here's A Brief List Of Do's And Don'ts During This Process.
Dont'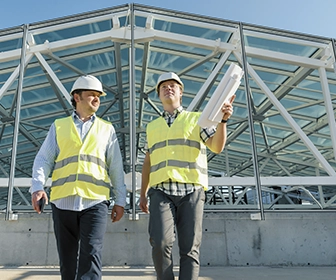 Hire a maintenance service without making a diagnosis.
Do
Although you can schedule annual maintenance processes on your facility, conducting in-depth inspections at least every six months is advisable to find potential problems on time like oxidation, corrosion, cracks, leaks, etc.
What Should This Inspection Consist Of?
The important thing is to examine the state of the building's roof and list all the problems detected. The rehabilitation plan should consider all holes, loose flashing, damaged gutters, and mold signs.
Dont'
Carry out maintenance and waterproofing work without cleaning.
Do
An industrial roofing company should thoroughly clean before beginning any restoration work. This means removing standing water, debris, dirt, dust, trash, etc.
It is also essential to clear the vents and air conditioning systems of any obstruction.
Dont'
If only a part of the roof is damaged, it is enough to paint it to make it last a little longer.
Do
Any damaged roof, even if it's only a tiny section, should be analyzed to determine if rehabilitation or complete replacement is necessary.
Dont'
Carry out maintenance work whenever you want.
Do
Plan the industrial roof restoration according to weather conditions.
For example, preparing everything before the rainy season is essential to ensure that the repair materials stick correctly to the roof.
Don't
Do it yourself to save money.
Do
Hire a company specializing in metal roofing maintenance, such as IPE.
Within the list of high-quality products and services that we offer are industrial waterproofing, structural reinforcement, passive fire protection, seismic joints, leveling mortars, and more.
Our professional and committed team has years of experience installing hundreds of metal roofs, so you can be sure that we know what we're doing.
Contact us today to find a comprehensive solution tailored to your business's needs. Remember that if your metal roof needs repairs or industrial services, you can be sure that IPE will help you.