ROOF WATERPROOFING AND RESTORATIONS
At IPE, we provide roof restorations and industrial roof waterproofing solutions tailored to your needs.
Restoration solutions for your facilities
The lack of preventive maintenance and the current environmental conditions produce situations of wear and tear, as well as failures in your company's metal roof, generating economic and time losses by having to replace it with a completely new one.
At IPE, the important thing is to do it right. Therefore, we are committed to providing you with a time and effort-saving solution with our metal
roof restoration
service, a unique system suitable for you, and part of our roof waterproofing services.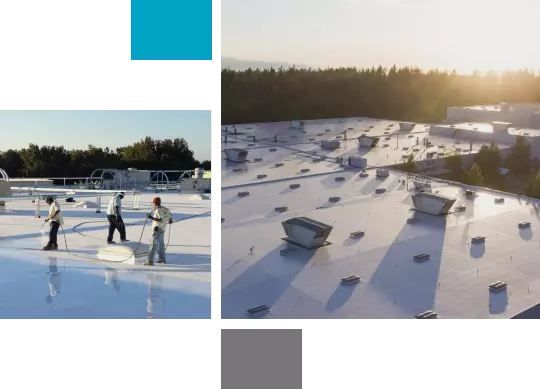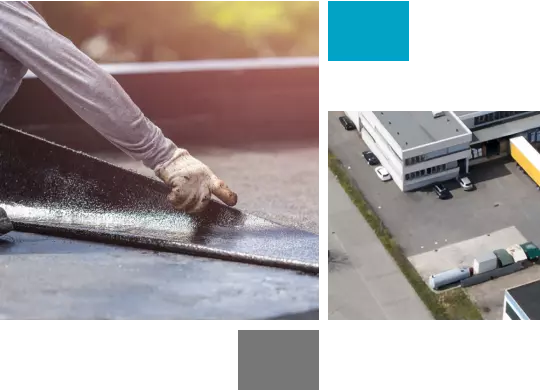 The protection and security you need
We know that over time and due to weather conditions, the structure of your industrial building or company is deteriorating, causing rust or wear of the material, moisture, corrosion, and even more severe consequences such as a collapse.
The roof restoration is one safest alternative instead of replacing your whole actual roof system, by doing this you avoid removal and lockdown extra costs being this the most budget friendly option.
Our systems can be installed on:
With IPE, restore your metal roof, preventing loss of time, money, and effort, maintaining the safety of your employees. .
Validation in each of our processes
Through the application of controls, we validate every process in your company, guaranteeing the quality of each system installed.
In addition, our commitment is customer service. Part of our mission as IPE is the WOW factor (Way Of Work), where we seek to satisfy our customers by delivering excellent solutions and inviting them to share their experiences, recommending us, and re-hiring our services.
Meet our certified applicators of: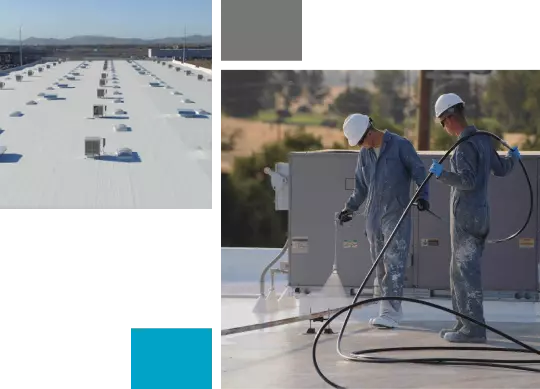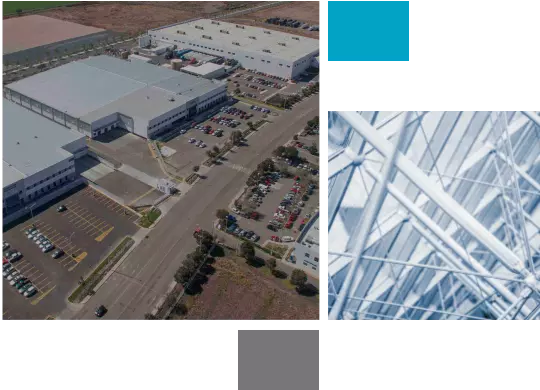 OUR RESTORATION SYSTEMS PROVIDE YOU WITH THE ADVANTAGES THAT FIT YOUR NEEDS
By working with high-quality products and materials, in addition to having more than 25 years of experience in
industrial roofing services
, we have provided you with integral protection for the metal roof of your building with industrial waterproofing services.
The IPE system is based on an action plan in collaboration with our clients so that the fulfillment of your needs, whether surface design, operational requirements, installation details, or maintenance, are adequate for
industrial roof restoration
.
WHY REPLACE WHEN YOU CAN REPAIR?
Now a days we generate more than 5 million tons a year of wastes relates to waterproofing systems around the world.
Our systems are design to eliminate the necessity of material removal of the existing roof, avoiding the generation of waste and their lockdown costs.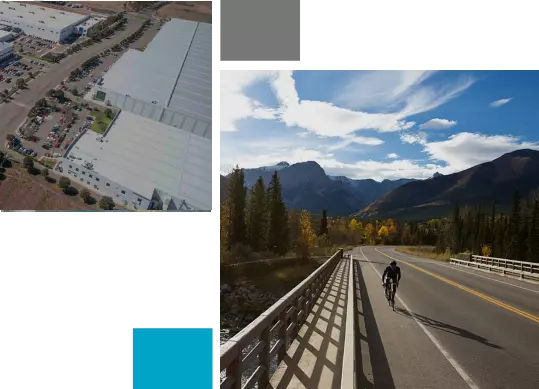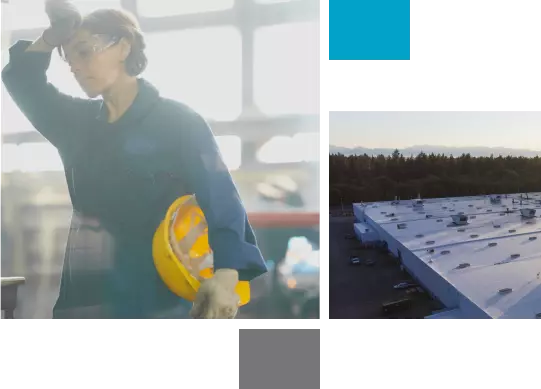 DID YOU KNOW THAT 75% OF THE HEAT OF AN INDUSTRIAL BUILDING ENTER THROUGH THE ROOF?
A high solar reflectance index helps dramatically to reduce air conditioning costs up to a 9%.
The materials we use are up to the regulated standards by:
DO YOU HAVE AN ANNUAL MAINTENANCE BUDGET AND DON´T KNOW HOW TO REDUCE IT!
Every year companies are forced to increase their maintenance budget instead of long-term investment.
We have systems of low maintenance to elongate the life of your roofs helping to reduce costs.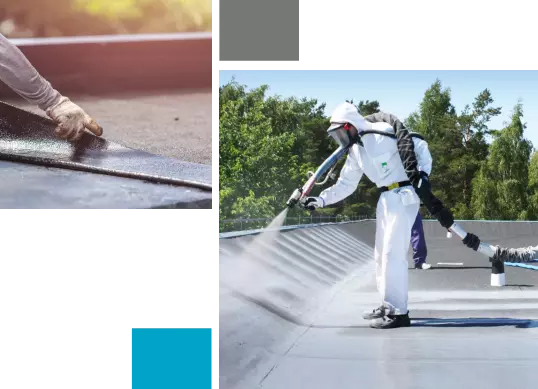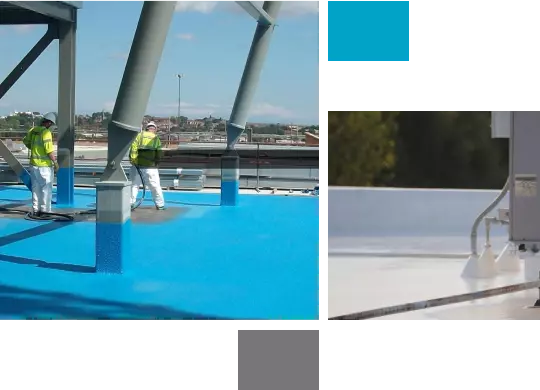 WE HAVE WATERPROOFING SYSTEMS UP TO 20 YEARS ASSURANCE
Only ones in the field with real assurance in partnership with the manufacturer where we give our clients the safety and written backup.
Using our systems, you will save for:
Our systems end up paying up for themselves with the generated savings.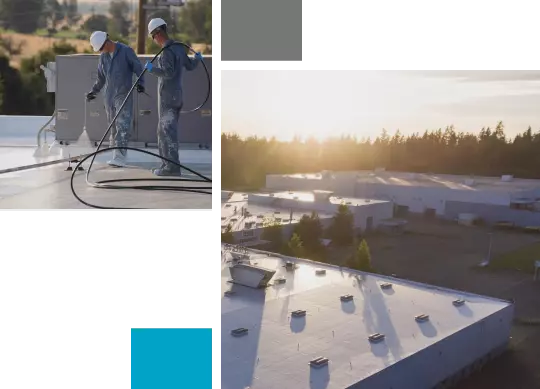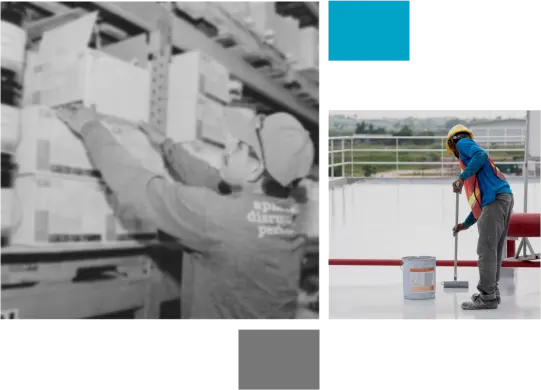 Each of our industrial roof restoration materials and industrial waterproofing solutions is crucial to getting it right and delivering the high quality your project requires.
CUANDO LO IMPORTANTE ES HACERLO BIEN
Metros cuadrados recubiertos
At IPE, we are roofing restoration specialists, providing the safety and savings you need for your industrial building. Contact us today to level up!