More and more companies are implementing industrial roof repair to maintain safety levels in their manufacturing plants.
In addition to extending the useful life of a building, this process guarantees that a roof is in optimal condition, despite water, wind, or heat. It also minimizes the need to replace a damaged roof, which is highly costly.
Let us explain more about this topic by answering some common questions.
Roof Repairs, 5 Faqs
How Often Should It Be Done?
Although it depends on both the internal and external conditions of the building, the recommendation is to carry out an inspection and the corresponding industrial roof repair at least once a year.
How Is It Done?
After a thorough review, the industrial roofing company will determine if the building needs full industrial waterproofing or partial rehabilitation.
What Are The Steps To Perform A Repair?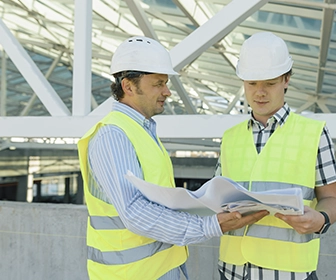 Identify the problem. The first thing to do to repair an industrial roof is to assess the damage and the source. For example, suppose there is water infiltration. In that case, a contractor must examine where it comes from: inside or outside the building, a window slot, a damaged tile, etc.
Make the required repairs. Once the source of the problem is well recognized, it is possible to perform a treatment to reinforce the waterproofing system and do t the necessary maintenance in other building elements. It may be necessary to replace all the glass in a faulty skylight, or it may only be required to apply a sealant to the flat surface of a roof.
Repair with the appropriate material. Remember that every roof and material is different. Therefore, not all sealants may adhere to and be equally effective.
It is essential to determine which is best for the conditions of your building and always avoid products that contain petroleum derivatives, lead, or asbestos. Also, remember not to use techniques that accumulate too much water on the roof, which can again cause humidity and infiltration.
Who Should You Call For An Inspection?
At IPE, we are more than willing to help you! We have more than 30 years of experience offering industrial roof restoration solutions to the needs of our clients.
If you want to do it right, contact us! We have the infrastructure and adequate equipment to provide the quality your company requires.
Book an appointment and get a quote today.