The roof is the most exposed part of any facility, and it's exposed to meteorological phenomena and climatic conditions. It is expected to deteriorate over time and require specific rehabilitation.
Whether you need to fix a leak or improve waterproofing, you may be interested in knowing what is the average cost of roof restoration.
But First Of All, Why Is It Important?
Roofing restoration is very beneficial for your company in terms of image, energy saving, and health reasons.
When a roof is deteriorated and has lost its light, aesthetic and hygienic properties, cleaning, however thorough it may be, is not enough to make it look and function like new. Therefore, a specific treatment called restoration is needed.
When Is It Recommended?
A company may need an industrial roof restoration whether it has not carried out a professional cleaning for years, or if the cleaning needs to be done more adequately.
Remember that to preserve the characteristics of the metal roof, it is necessary to use products that maintain the original properties and appearance of the metal and thoroughly disinfect the top.
The result is spectacular, and for a price much lower than what it would mean to replace all the metal plates.
But exactly how much? What is the average cost of roof restoration?
Next, we will discuss the average cost of roof restoration.
The Most Popular Services And Their Costs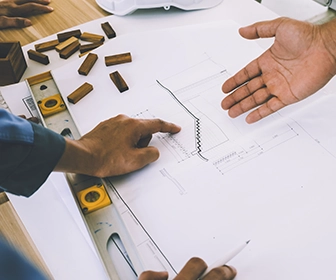 The price of a roof repair relies on the problem that must be solved: fixing a leak requires a different investment of time and money than waterproofing or changing all the tiles.
Depending on the type of remodeling, fixing a roof can cost between USD 2 and USD 63/m2.
Remember that they are approximations. Ideally, request a personalized quote for your facility from an industrial roof company.
The price of retiling depends on the type and number of tiles that need to be replaced.
Those made of clay can cost USD 5 or USD 8/m2.
Slate roof shingles are also trendy and have a reasonably long lifespan. They can cost up to USD40/m2. However, the most common range is from USD 10 to USD 26/m2.
If you prefer to change concrete shingles, these can cost between USD 9 to USD 15/m2.
Finally, asphalt shingles usually have an approximate price of between $10 and USD 20/m2.
Industrial roof waterproofing usually costs between USD6 and USD10/m2. However, in the case of asphalt, it is possible to go up to USD10/m2.
Removing a uralite or asbestos ROOF usually costs between USD 2.5 and USD 5/m2.
Finally, building a roof from scratch can cost between USD 37 and USD 53/m2. However, some replacements can exceed USD 85/m2.
Now that you know the average cost of roof restoration, it is time to call us and book an appointment.
At IPE, we can give you all the information you need to renew your floor at the best price.
We are committed to customer service and adapting our strategies to the needs of your construction project.
Let's work together to take care of your buildings!